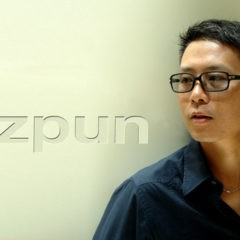 Tszpun
The first ever China DJ signed to an international record label.
Hailing from Hong Kong, DJ Tszpun began his craft at 17. Playing all over the island on big parties and stuff for many year. His unique style has brought him many opportunities to play along side international DJs such as: Paul Van Dyk, Sander Kleinenberg, Nick Warren, Dave Seaman, Hybrid, Adam Freeland, Basement Jaxx, Anthony Pappy, Danny Rampling, James Zabiela, DJ Heaven, Danny Howells, Fred Numf, Quivver, Nigel Dawsson, , Stewart Rowell, John "OO" Flemming, Parks & Wilson… Firmly established himself as one of the most respected DJ locally, the next stage in his career was to show his talents as a producer.
His first release "Lost Language" was licensed to Chris Fortiers "Bedrock 3" mix compilation, that led him to international recognition. It was well received by several DJs and dance media on magazines as well as websites. The track got fully released on Music Now Records (USA).
After listened to Tszpun's material via his mp3 site , France Warner invited him to remix "Made in Japan" of their artist Ysa Ferrer. The output was a style spanning beauty with French chant and Tszpun's typical production characteristics.
Tszpun also produce under the moniker "TP". The track "Spirit Of The Mountain" which was inspired by ancient Chinese poem was first signed to Shellsplinta Records (Switzerland). Consequently this was his first signing to an European label.