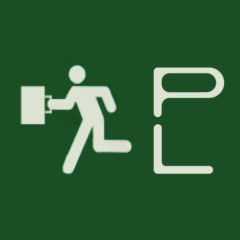 PL003
Release Date: 08.13.2008
With their hectic schedules around the world's airports, the Baggage Handlers are back with their third release rightfully titled Tres'.  This time around they have split up the duties and came up with their own interpretations of Tres', thus giving this release a broad range from grooving to outright madness.
Lance Cashion's version takes on a groovier edge with techno influences, while subtley softening up the track with a lush pad that helps make this track an excellent addition to any djs case. Opencloud's mix is a straight up monster that is laced with hard hitting hip hop beats, driving basslines, and a breakdown that will warp the minds of anyone standing on a dancefloor. Not for the faint at heart.
Lance Cashion and Opencloud bring a fresh new look at where electronic music can go from one idea out of three heads.
Tracklist
Tres' (Lance Cashion Remix)
Tres' (Opencloud's Stormin Norman Dub)